The fifteenth anniversary of Pickathon was another stellar year filled with many good times, great food, camping and outstanding music. A few festival highlights include: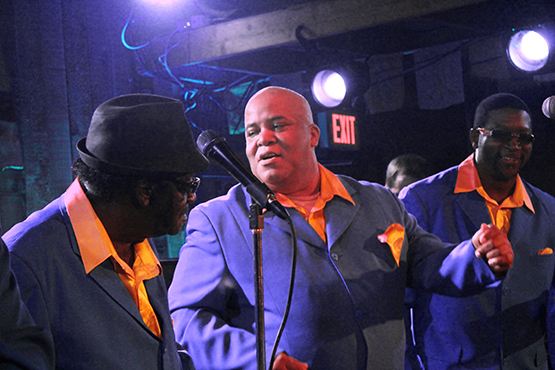 The Relatives: Galaxy Barn
Texas based gospel funk band The Relatives formed in 1970 by veteran Dallas gospel singer Rev. Gean West and his brother Tommie but the band has not recorded or toured for almost 30 years until recently. With help from Matt Strmiska and Zach Ernst of Black Joe Lewis & the Honeybears, The Relatives re-formed and recorded 2009's Don't Let Me Fall and this year's The Electric Word, which lead to the band touring again with their characteristic blend of traditional gospel, soul and psychedelia. Pickathon 2013 was one of the lucky few venues to host The Relatives, and their performance at the Galaxy Barn was one of the best I've see in a decade. The band brought it and burned down the barn with the crowd totally immersed into the performance and dancing their hearts out.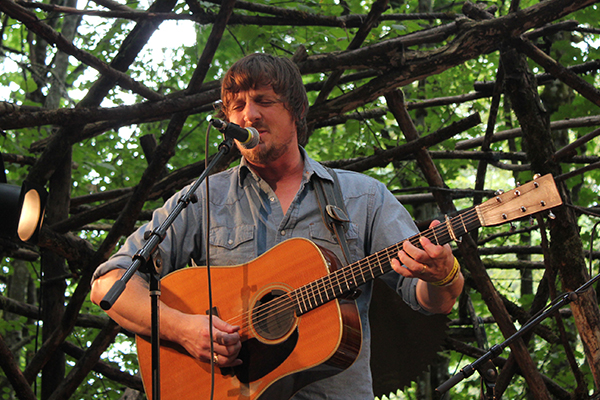 Sturgill Simpson: Woods Stage
Hailing from Kentucky and based out of Nashville, Tenn., singer-songwriter Sturgill Simpson first made a name for himself among fans of independent country music as the frontman of the high-energy band Sunday Valley. Upon the break-up of Sunday Valley, Simpson decided to focus on revitalizing neo-traditional country sounds and if you haven't pick up his debut solo album High Top Mountain, go out and get it then go see him live. Simpson's Pickathon performance on the Woods Stage was easily one of the best performances of the festival. It was unflinching, heartfelt, impassioned and just some dang good twang, giving the whole performance a backcountry porch vibe.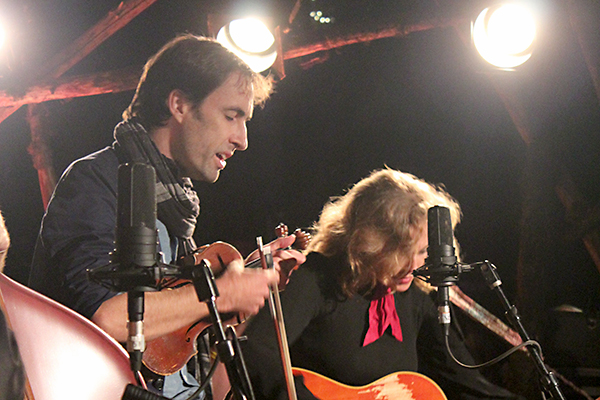 Andrew Bird: Woods Stage
Indie folk/rocker Andrew Bird's performance on the Woods' stage was almost surreal – entrancing most of the onlookers. For nearly the entire set Bird was joined by country rocker Tift Merritt and band on the breathtaking outdoor stage. The performance was very intimate with people packed into the nighttime glow of the stage. Highlights included spirited covers by The Handsome Family and Townes Van Zandt, in addition to his originals, leaving the audience wanting more.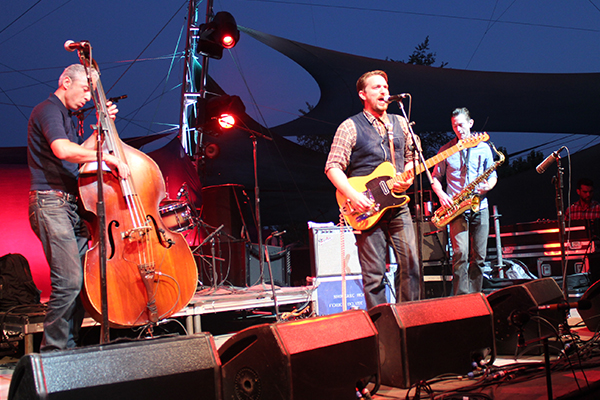 JD McPherson's highly energetic rock n' roll/rockabilly performance on the Fir Meadow stage had everyone singing along, dancing, and applauding individual band solos within songs – everyone was moving, grooving and shaking to the beat. He played many favorites from his album Signs & Signifiers – "North Side Gal", "Fire Bug", and "B.G.M.O.S.R.NR." to name a few. McPherson's set was timeless – a whole lot of fun and one of the standout performances of the weekend.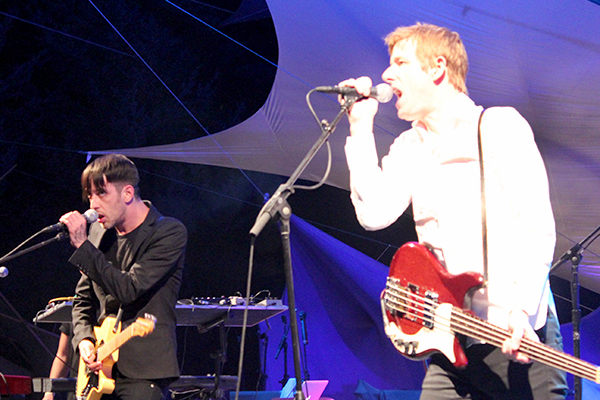 Divine Fits: Main Stage
The Divine Fits, a collaboration between Britt Daniel (Spoon) and Dan Boeckner (Wolf Parade), might seem out of place at a festival like Pickathon and their pithy dance rock made for an epic party and performance during Pickathon's fifteenth year. The two compliment each other well, with the headliners turning out killer show on the Main Stage. They brought down the house with new single "Chained to Love" and an ace cover of Tom Petty's "You Got Lucky."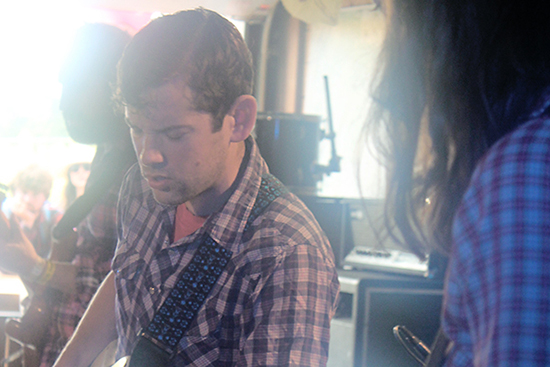 Yellowbirds: Galaxy Barn
Yellowbirds is the project of Brooklyn guitarist/songwriter/vocalist Sam Cohen, formerly the Boston based psychedelic collective Apollo Sunshine. Yellowbirds' Galaxy Barn performance was a great surprise at this year's Pickathon stage. Cohen and backing band played a rousing set of warm, atmospheric songs from their latest album, Songs from the Vanished Frontier. The four-piece showcased electric guitar, drums, and electronics on their folk-pop songs tinged with 60's pop and Southern rock. The packed crowd was treated to a lively set as well as a Q&A session which made Yellowbirds all the more endearing. This is definitely a band to keep an eye on.